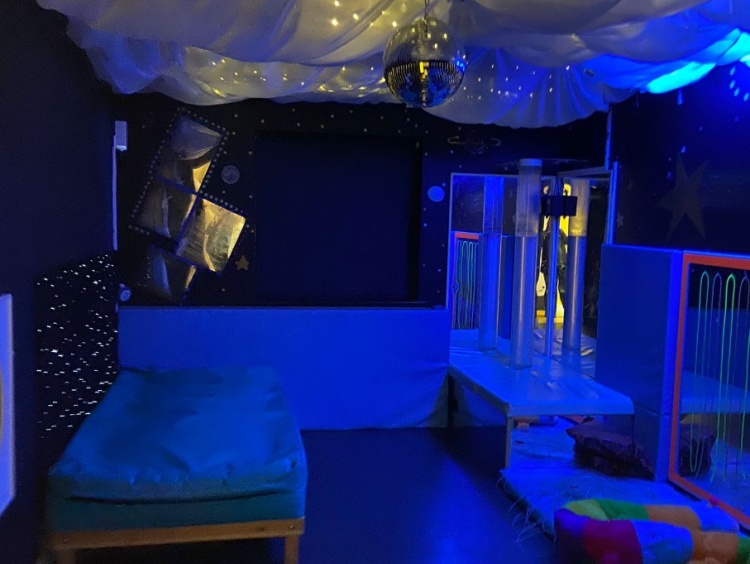 Sensory Room This is a room where children can relax and interact with the equipment. There is a heated water bed in here which is especially popular. Giant bean bags are also in here for the children to sit on.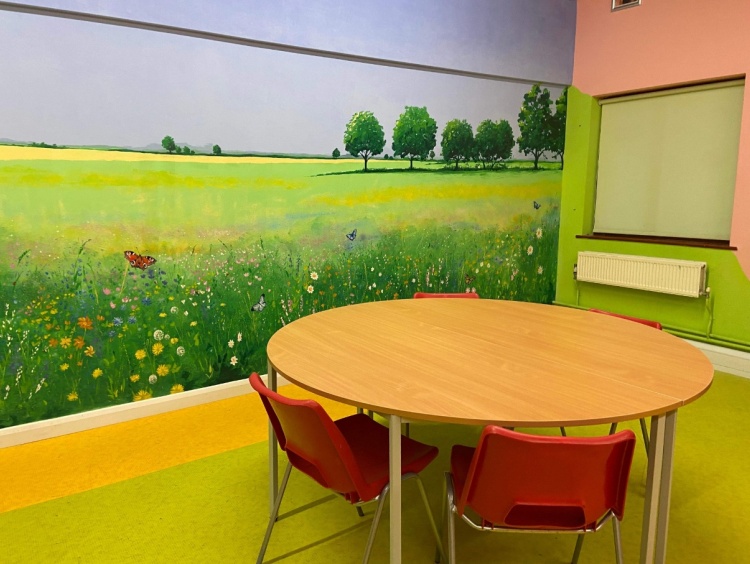 Middle Room This room is used for arts and crafts activities and also acts as our lunch room.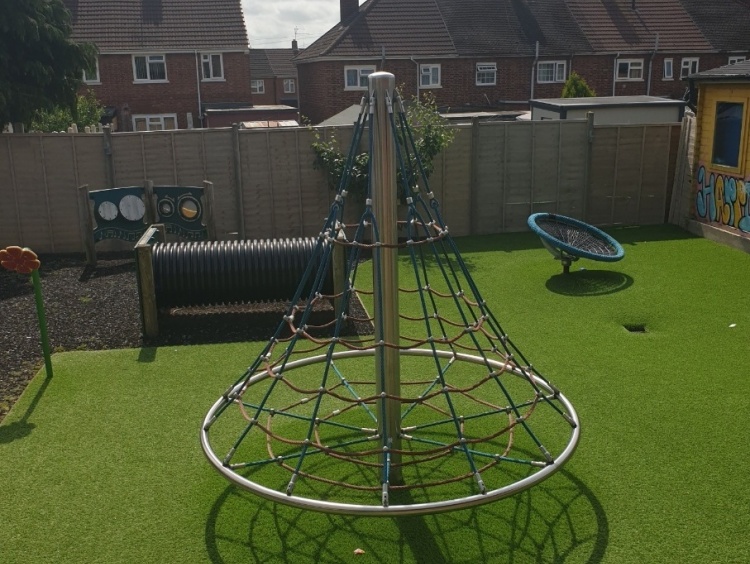 Roundabout Our roundabout is very popular with the children all year round. They also love the large play tunnel and making lots of noise on the outdoor musical instrument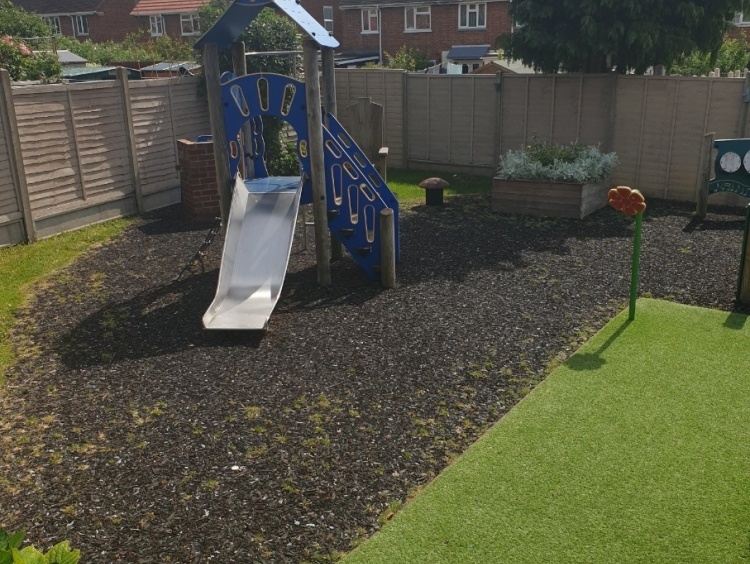 Tower Slide The tower slide is a big hit with our children. They love to climb up it and look around the garden from a higher vantage point. The area around the slide has soft flooring to keep the children safe. Our garden is completely fenced and gated for the safety of our children.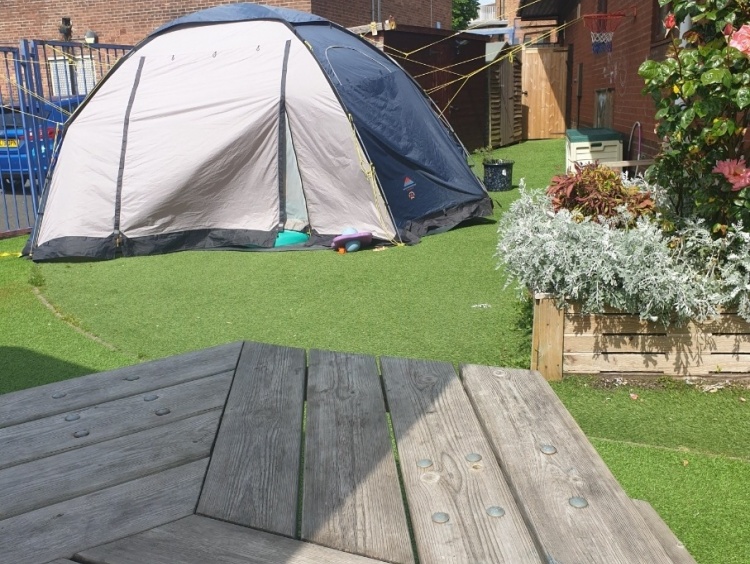 Garden Tent The large tent in our garden supports outdoor play in all weathers. The children love using it as a den and lots of activities happen in here such as music, gardening projects or just simply chilling out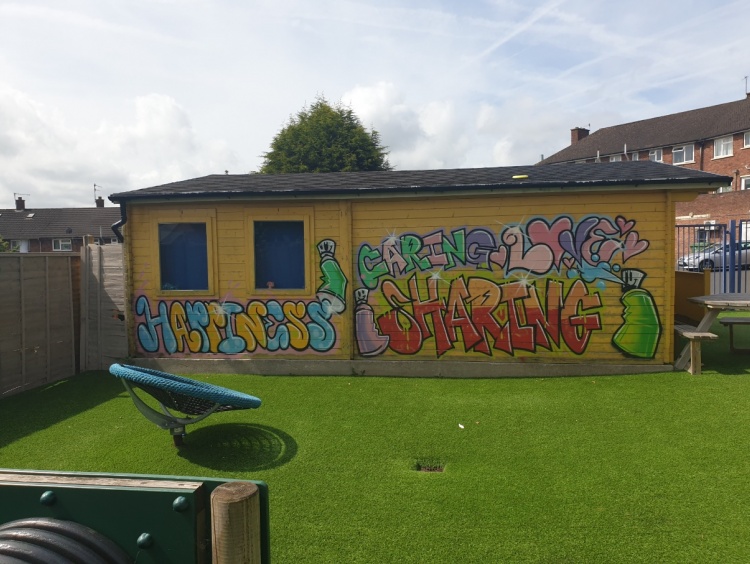 Garden & Bucket Seat Our garden is laid with astro turf to ensure safety for the children. The bucket seat is very popular with the children, they love whizzing around in it. The chalet is used when we have visitors such as Animalmania and also for hosting special events such as childrens parties, fundraising coffee mornings and the upcoming Queens Diamond Jubilee Party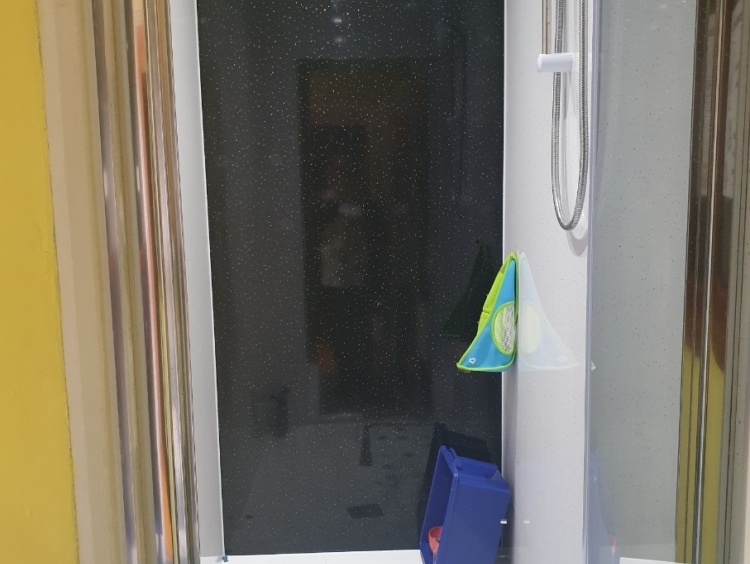 Shower Room This shower supports children who wish to shower whilst they are with us. It is also utilised as a water play area in the winter months.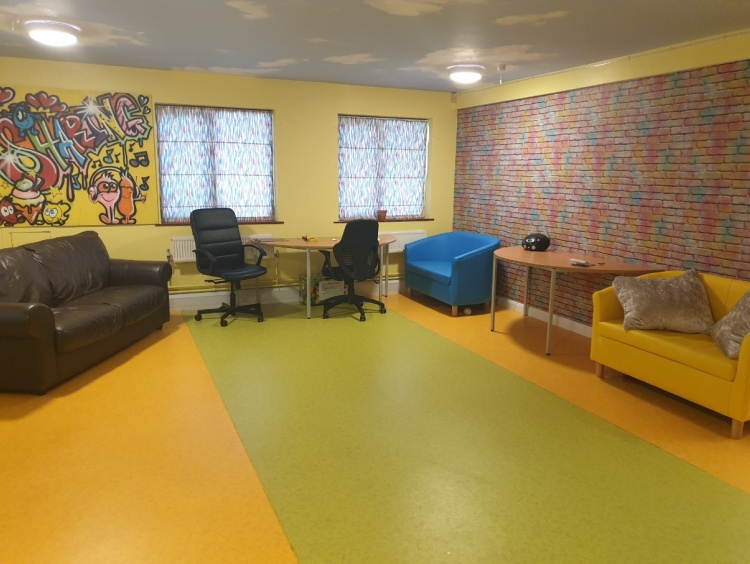 Living Room Our living room area is full of games and puzzles and we also have a television in here. There is a CD player and children have a varied selection of music to choose from. Arts and crafts activities also take place in here. This is a comfortable space which we like to think is home from home for the children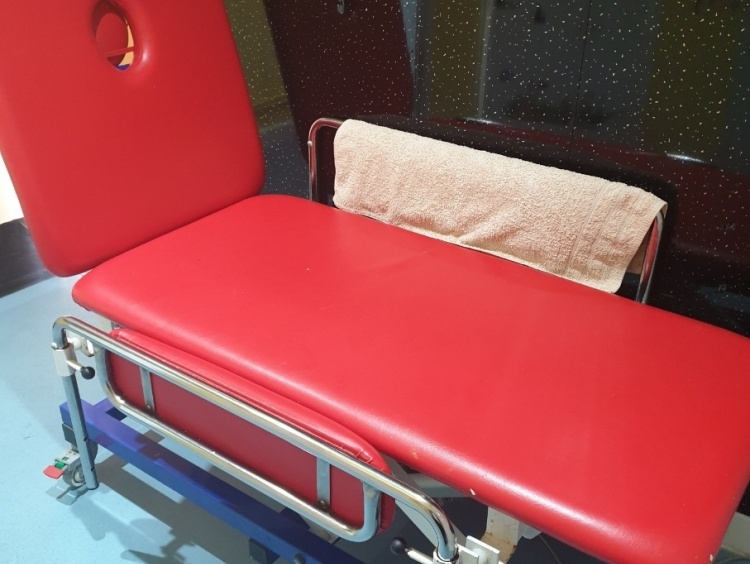 Changing Station Our changing station is a vital piece of equipment used to support the personal care needs of our children. It is always fully stocked with everything we need to give this support.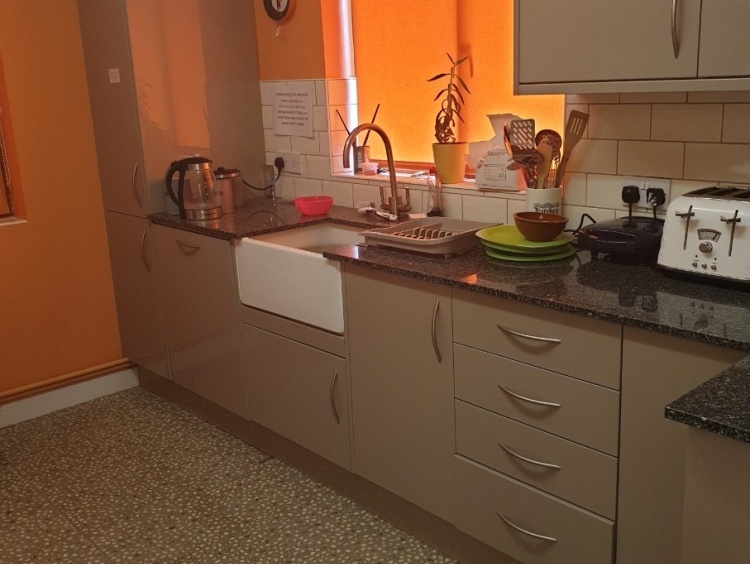 Kitchen The kitchen at New Hope is modern and fully equipped to support the children with making snacks every session. Baking and bread making are also favourite activities with our children.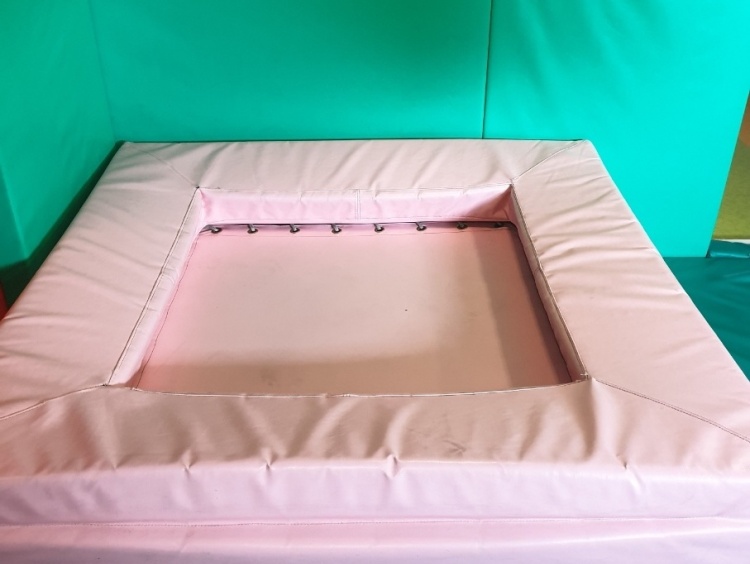 Trampoline Our trampoline is an extremely popular piece of play equipment and is situated in the soft play area. Children enjoy the bouncing sensation and we love the fact that it can be used all year round whatever the weather outside.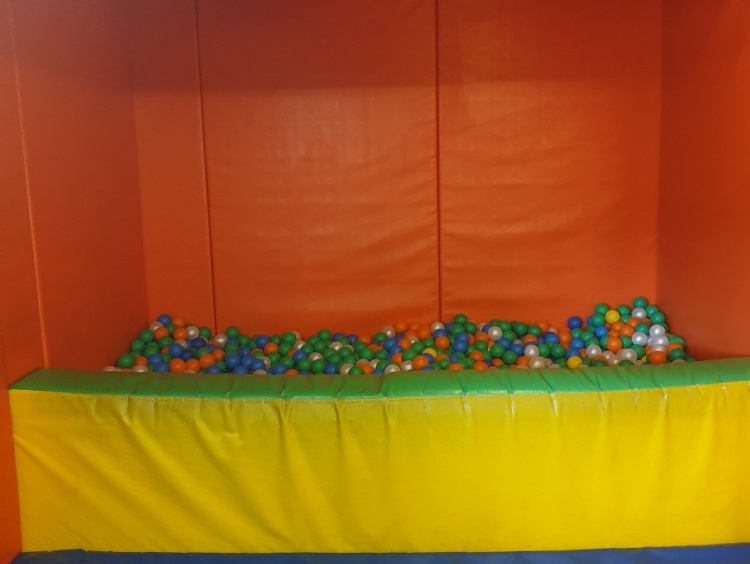 Ball Pit The ball pit contains over 8000 balls which the children love to jump in and bury themselves. This is also situated in the soft play area.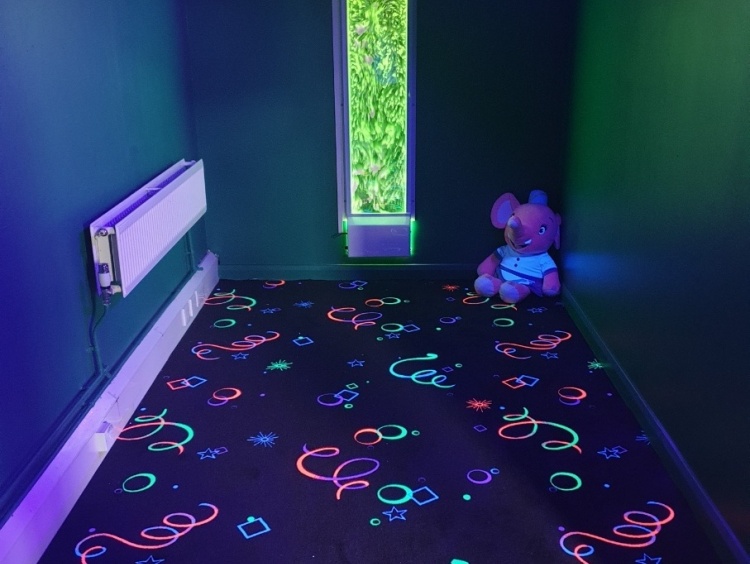 Friendship Room This room is designed to support children to play together whilst interacting with their friends. The children chose the toys they want to share with their friends and staff support them in their chosen activities. The bubble ladder is a big hit with the children, they enjoy watching the movement and the changing colours. There is a UV light in this room which makes the special carpet glow in the dark